With the 2020-21 college basketball season just fifteen days away the ACC has finally released the schedules for each league member.
Louisville will play 20 league games with Duke, Virginia, Syracuse, Virginia Tech, Boston College and Pittsburgh being the six repeat opponents.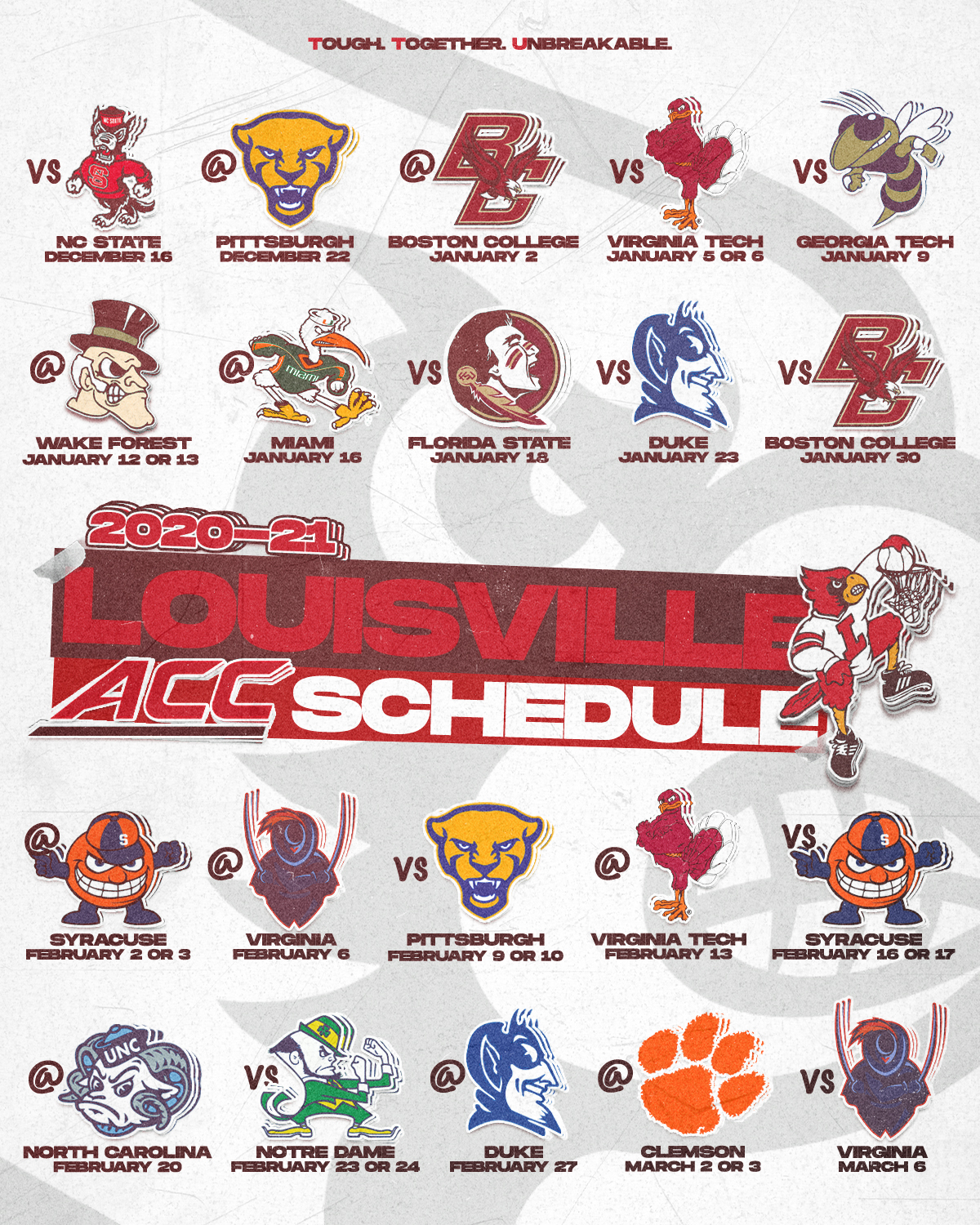 "Although it's been a long time coming, we sure look forward to a competitive schedule as usual," Chris Mack said in an official release.
"I give a lot of credit to (assistant coach) Dino Gaudio, who worked the phones like an operator putting together our-nonconference schedule. The ACC schedule is always a challenge no matter how they put the games together. We're looking forward to November 25th!"
Full Schedule
http://www.thecardinalconnect.com/wp-content/uploads/2020/11/2020-21-Louisville-MBB-Schedule.pdf
[addthis tool="addthis_inline_share_toolbox_khm1"]