A total of 17,200 fans were in attendance at Pap John's Cardinal Stadium on Friday evening for the annual Louisville Football spring game.
Although there are still a handful of power five college football programs that have yet to have their spring game, as of this past weekend Louisville's 17,200 fans ranks 11th nationally and 4th in the ACC.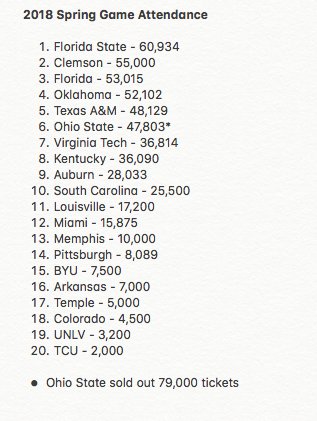 Louisville had their highest attendance at a spring game since 2015 when there were 23,187 in attendance. There were roughly 2,221 more fans at this year's game than last year.
H/T @KevinOnCFB
<