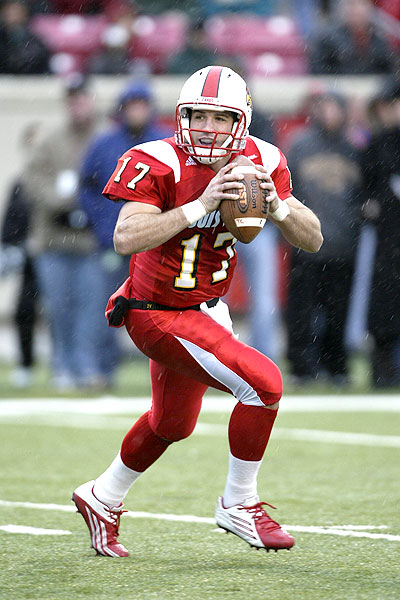 –Former Cardinal Q.B. Stefan Lefors was featured this morning  on the ESPN.com Big East Blog. Brian Bennett, formerly of the Courier-Journal does a great job with the blog. LeFors recently returned to Louisville to work as an academic specialist in the athletic department.
–Rick Pitino and assistant Ralph Willard joined the field for the 19th annual Charity Tournament, which benefits the ARC of Tuscaloosa County (Florida). Former Florida State Football Coach Bobby Bowden also was in attendance. I wonder if Bobby Gonzalez was down there to caddy for Rick and Ralph?
—Earlier today I had the chance to speak with an assistant coach from Jeffersontown High School, and according to him Cardinal commit Zach Price will likely enroll at the school.
—Anthony Davis will be visiting Louisville over the weekend with Cardinal commit Wayne Blackshear. Blackshear is trying to persuade Davis to join him in commiting to Louisville. The two are very close friends, and have played basketball together since grade school. If we can land Davis that would almost guarantee a top 5 recruiting class.
<
[addthis tool="addthis_inline_share_toolbox_khm1"]