Throughout the week it became clear that March Madness would be impacted by the Coronavirus. With that said, I had no clue that the impact would be quite as severe as it has been leading to the entire NCAA Tournament being cancelled.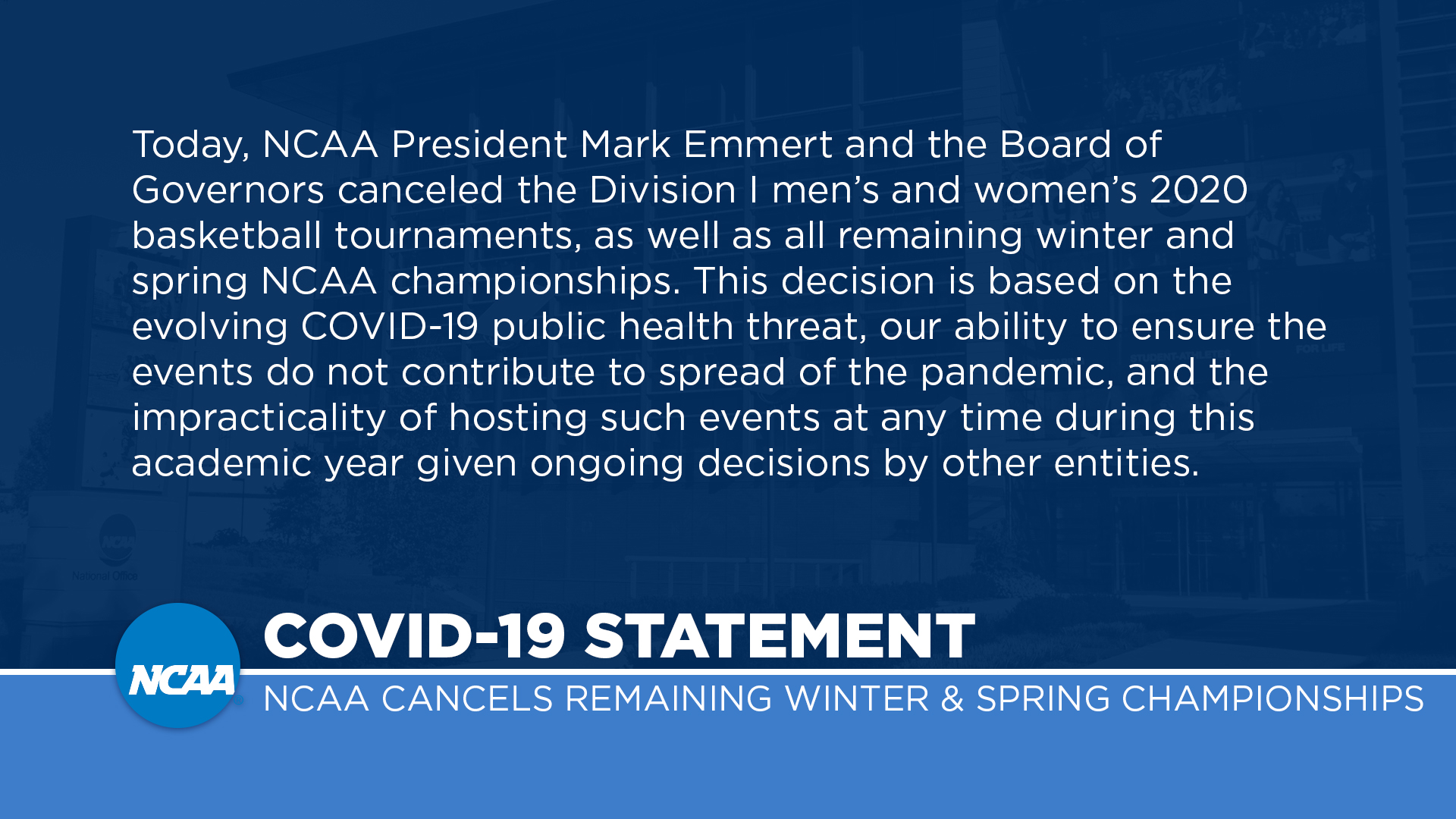 I understand having to take necessary action in order to keep people safe. That comes first and is obviously important where as sports really aren't in the grand scheme of things. But to just cancel it all together seems a little premature.
As difficult as it may be to play the tournament at a later date, or make it a smaller field, if the NCAA really wanted to give us a 2020 national champion in college basketball they could've done something. Even if that means doing in months from now. If certain players declined to play, that's understandable.
To just cancel the entire post-season…I'm speechless….
<
[addthis tool="addthis_inline_share_toolbox_khm1"]