It's been a rough week for Scott Satterfield.
Reports surfaced on Saturday morning that he met with South Carolina athletic director Ray Tanner just two weeks after saying he wasn't interested in being the Gamecocks new head football coach.
During his Monday afternoon press conference Satterfield addressed the situation and took questions from the media. To say that this didn't exactly make the situation any better would be a massive understatement.
Vince Tyra has been relatively quiet on the matter. Despite being disappointed that Satterfield met with another program, Tyra says he's still confident in his head football coach's ability and says the two have a comfortable path moving forward. Since his statement over the weekend, we haven't heard any more from Vince.
On Thursday evening Satterfield penned an apology letter to the fan base.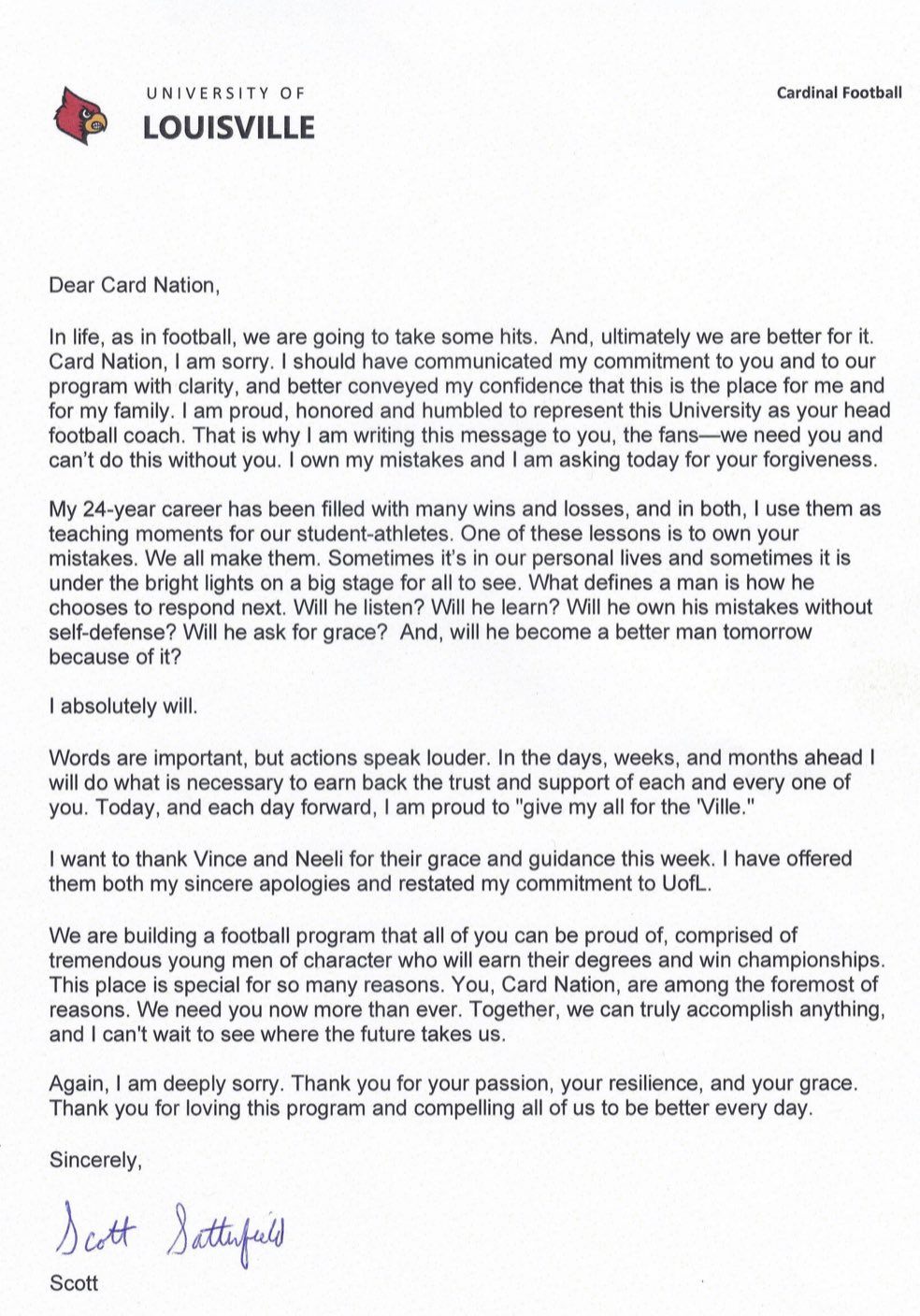 I'm sure not everyone will agree, but I think Satterfield is very sincere in his apology.
From this point forward I'd say the fans need wins, time and handling of future situations much differently to completely move forward.
<