Samardo Sameuls- Dave Goodman of Fox Sports has reported that Samuels will play for the Chicago Bulls in the Vegas Summer league. If Samardo can perform well in Vegas, he has a real chance make the team in Chicago. The Bulls are thin at the power forward position.
Jerry Smith- As of right now Jerry has yet to be offered a roster spot for the summer league. The Milwaukee Bucks have shown interest, but have not offered him any type of free agent deal. It would be nice to see Jerry get a chance to play with his hometown club.
Edgar Sosa- There is nothing official right now, but Sosa will likely play for the Detroit Pistons in Las Vegas. For some reason Edgar has yet to hire an agent.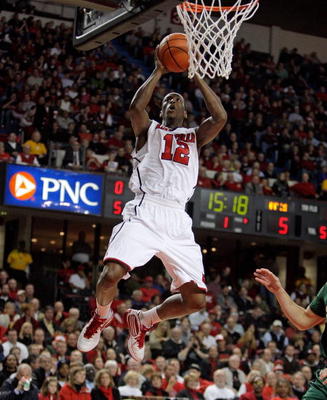 Reginal Delk- according to some sources at Court-Side Global Management, Reggie will play for the Phoenix Suns in Las Vegas. I found this to be somewhat of a surprise, since Phoenix was the only team to even consider Reggie for a workout. I wouldn't be surprised if his uncle Tony was able to pull some strings with the folks in Phoenix.
<
[addthis tool="addthis_inline_share_toolbox_khm1"]