Match-ups for the annual ACC – Big 10 Challenge were announced on Thursday morning. In their sixth appearance in the annual event Chris Mack and the Louisville Cardinals will host the Michigan Wolverines.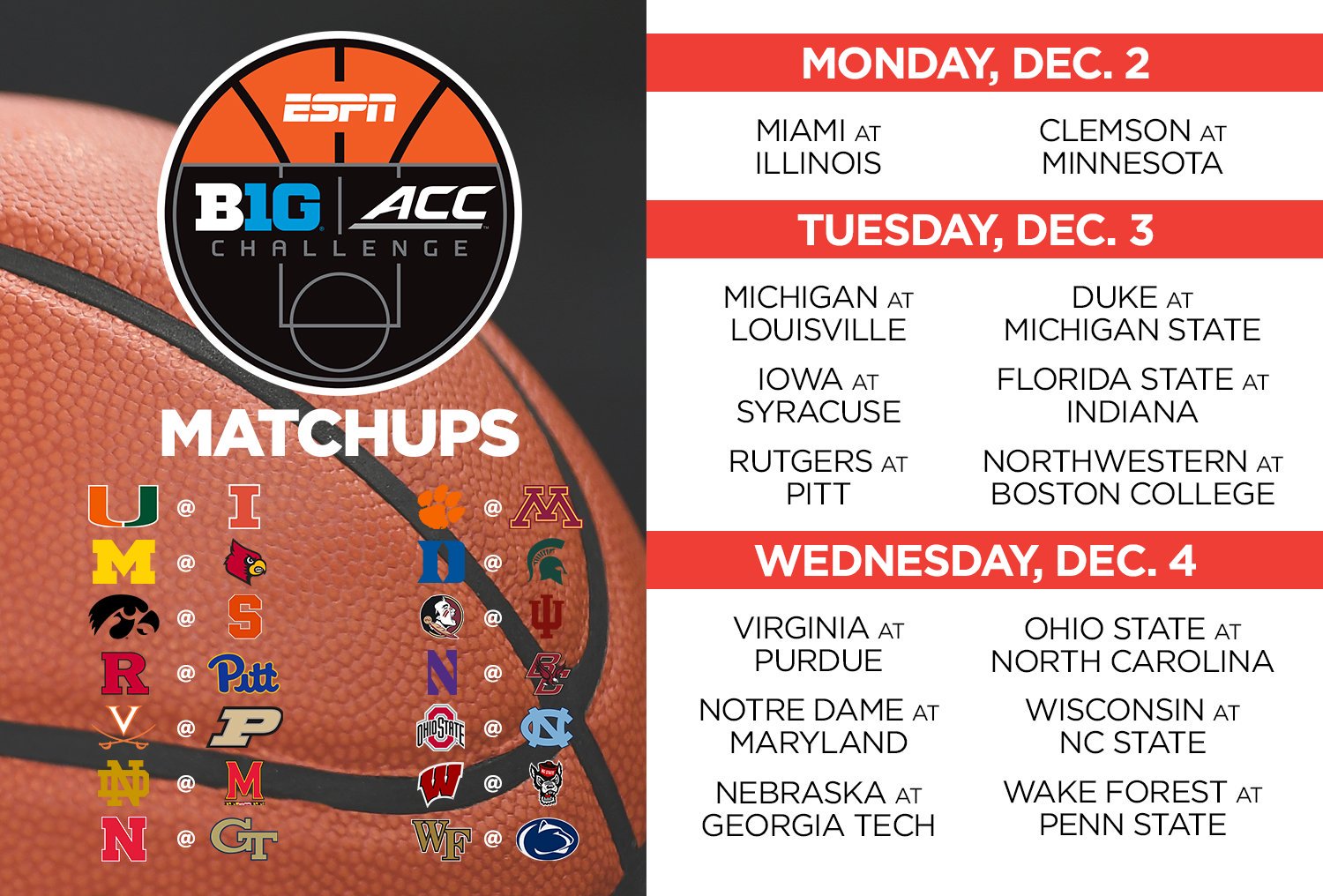 Surprisingly Louisville will be the home team for consecutive seasons. The Cards knocked off then No. 5 ranked Michigan State Spartans 82-78 last November.
Louisville is 3-2 all time in the ACC – Big 10 Challenge.
–2014: Louisville 64 – Ohio State 55
–2015: Michigan State 71 – Louisville 67
–2016: Louisville 71 – Purdue 64
–2017: Purdue 57 – Louisville 66
–2018: Louisville 82 -Michigan State 78
This will be Louisville's first meeting with Michigan since the 2017 NCAA Tournament when the Cards were upset in the second round.
Michigan is coming off a 30-7 season, but they're starting over replacing John Beilein with Juwan Howard who will need to replace last years three leading scorers.
<
[addthis tool="addthis_inline_share_toolbox_khm1"]