The Louisville football program has been pretty spoiled this year with some nice threads courtesy of adidas.
"If you look good, you feel good. If you feel good, you play good. If you play good, they pay good."
That Deion Sanders quote may be one of my favorites from a professional athlete. It has come to mind throughout the 2019 season at various times, minus the pay good part, of course.
With that said, let's take a look at my five favorite Louisville football uniform combinations of the 2019 season.
1: Black Helmet, White Jersey & Black Pants vs. Wake Forest Week 6
I didn't hear much buzz about this combo when we first saw it, but I'm absolutely in love. Would've never dreamed this combo would look so good. Didn't know how'd they'd look in action without much red, but I loved them. Am I alone on this one?
Action Photo
2. Red Helmet, White Jersey & Red Pants – Week 3 vs. WKU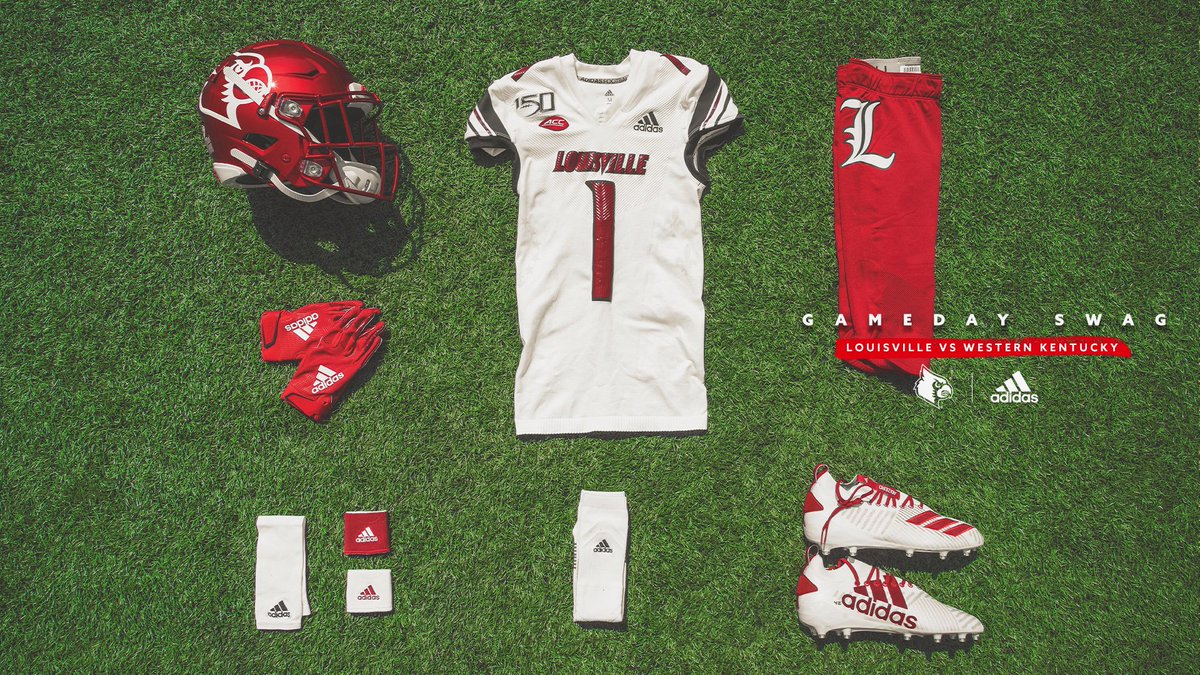 As simple as these may be, they looked SUPER CLEAN in action. This is the kinda combo that I needed to see in act to realize how awesome it looked.
In Action Photo
3: Red Helmet, Black Jersey & Red Pants – Week 8 vs. Virginia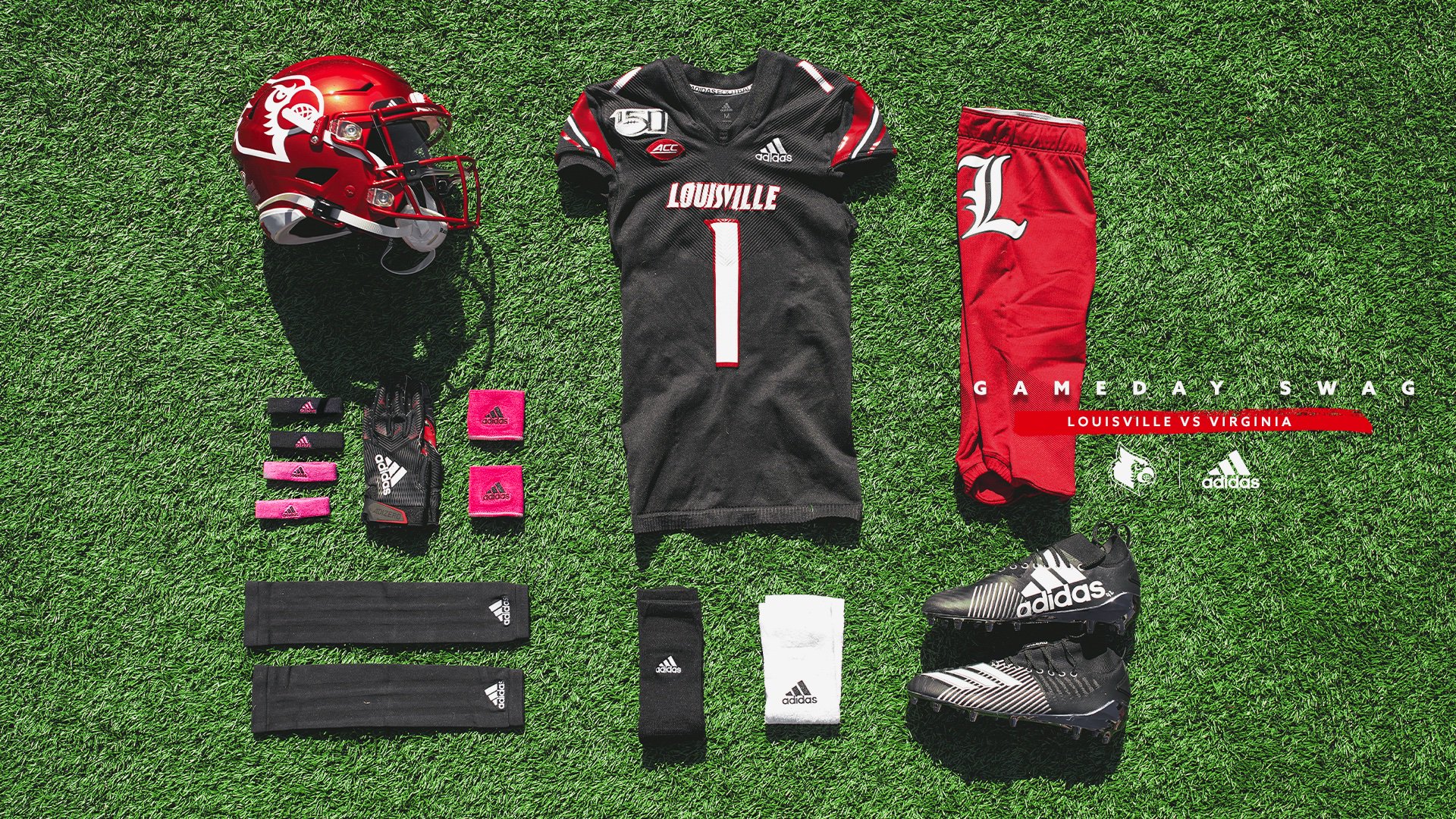 Similar to the second ranked combo, this is one I needed to see in action to really appreciate it. I don't remember seeing the red helmet used with a black jersey in recent years. It looks awesome.
In Action Photo
4. Black Helmet, Black Jersey & Black Pants – Week 1 vs. Notre Dame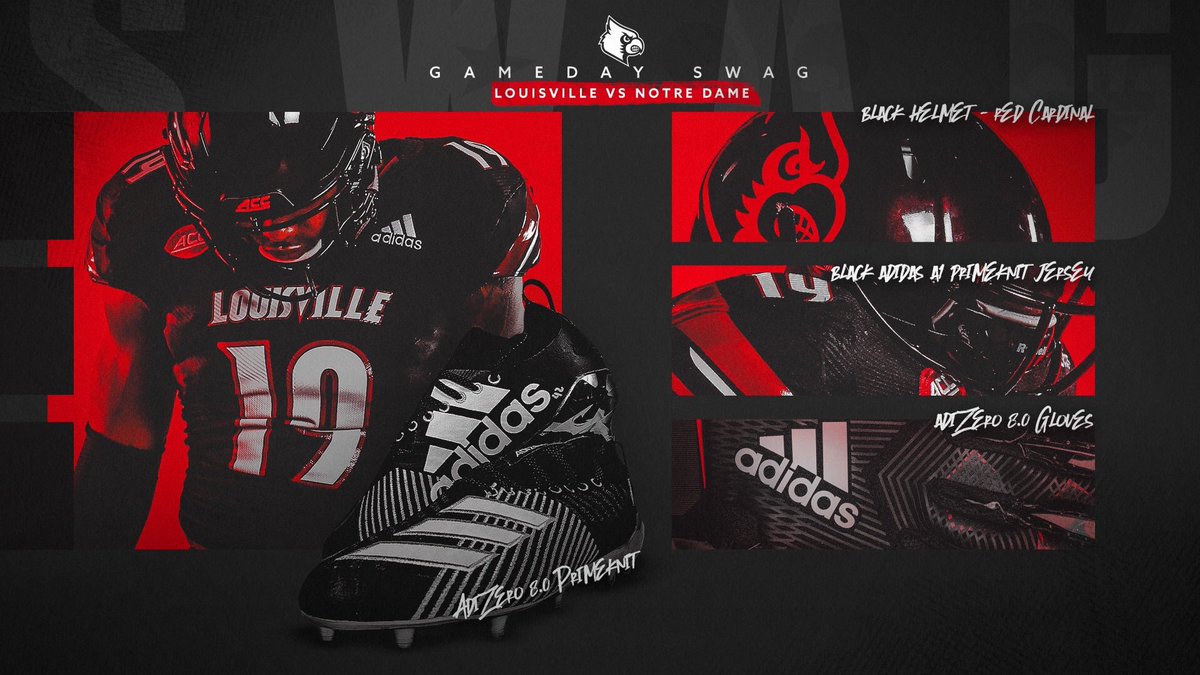 The blackout unis have always been really sharp and that was certainly the case for the Cards when they opened the season. The red trim with the white numbers and letters really made these pop.
Action Photo
5. White Helmet, White Jersey & White Paints "Ali Theme" vs. Boston College Week 5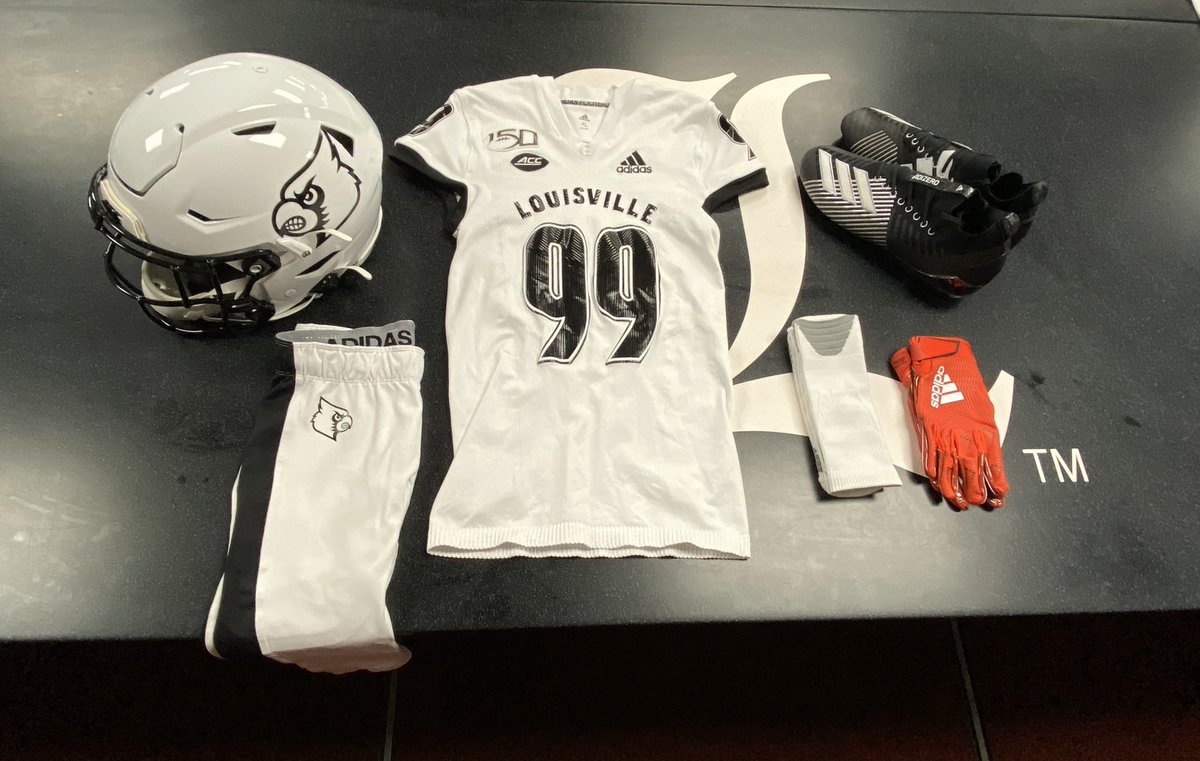 There were unique and I've always been a fan of all white, but I don't think I loved them as much as others did. Don't get me wrong, I loved the theme of honoring the champ, but they weren't my favorites this year.
In Action
DISCLAIMER: This is obviously opinion based and I'm well aware that not everyone will agree.
<
[addthis tool="addthis_inline_share_toolbox_khm1"]