The first two performances of Lamar Jackson's sophomore NFL season couldn't have been much better.
In the Ravens season opener against the Dolphins Jackson threw five touchdowns and posted a perfect quarterback rating. In week two Jackson ran for a career-high 120 yards and added 272 passing yards with two touchdowns as the Ravens crushed the Cardinals.
Jackson's play took a slight step back the following three weeks as the Ravens lost two of three, but he bounced back in a major way on Sunday in a win over the Bengals.
Lamar made history becoming the first ever quarterback in the Super Bowl era to throw for at least 200 yards and rush for at least 150 yards in a regular season game.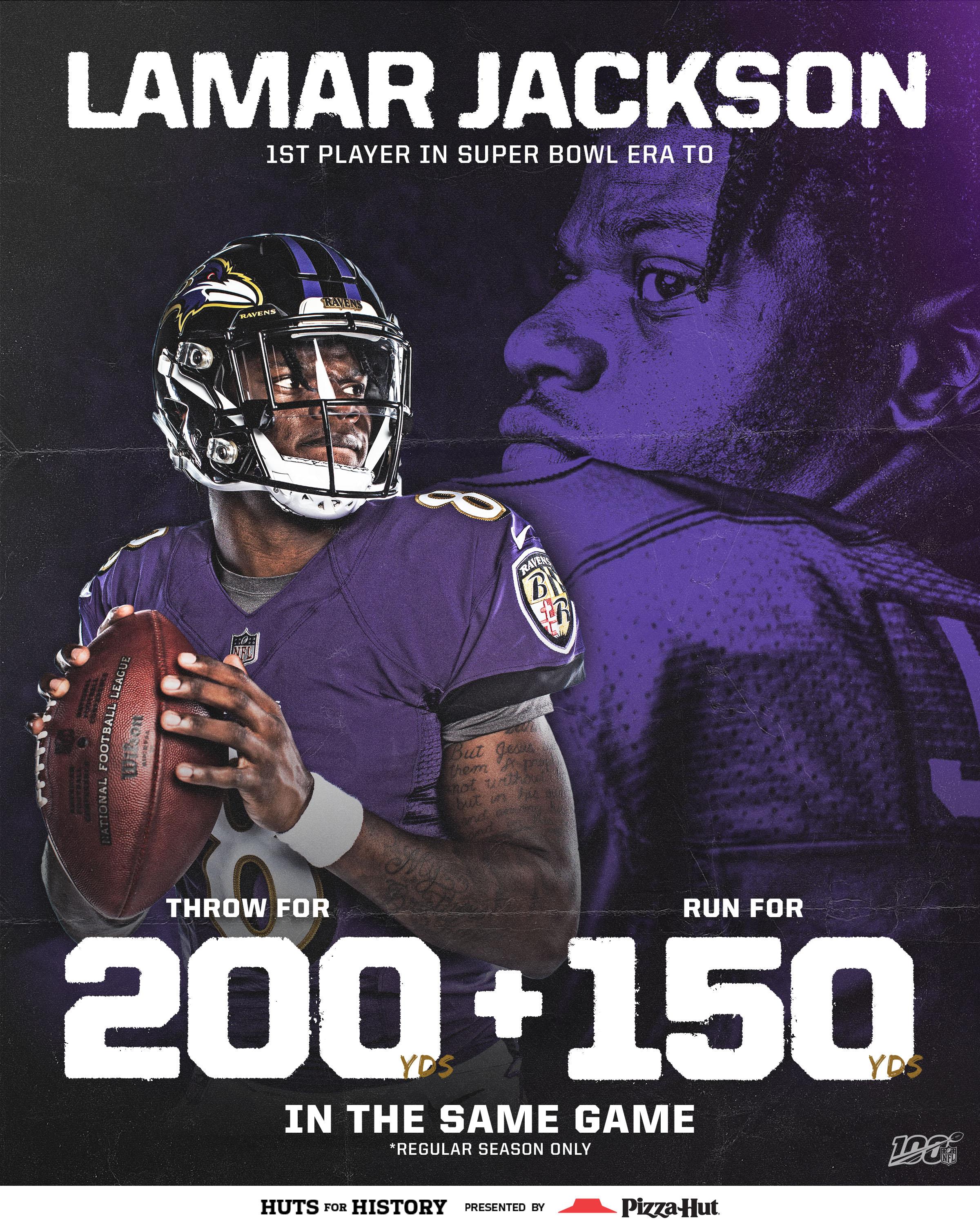 Jackson finished with 236 yards passing and 152 yards rushing in the 23-17 win over Cincinnati. He fell 14 yards short of the single-game, regular-season rushing record for a quarterback. The record of 166 rushing yards by a quarterback belongs to Michael Vick.
Jackson now has three career 100-yard rushing game. He is the first QB in the Super Bowl era to have three 100-yard rushing games within his first two NFL seasons.
I think it's safe to say this won't be the last time Jackson breaks a dual-threat QB record in the NFL…
<
[addthis tool="addthis_inline_share_toolbox_khm1"]