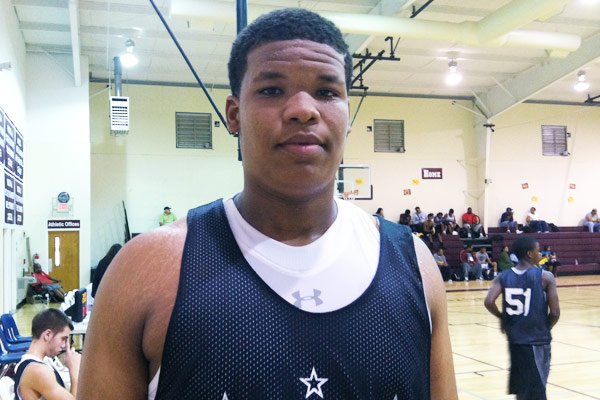 Kennedy Meeks, a 4-star center from Charlotte, NC thinks very highly of Louisville head coach Rick Pitino. "Rick Pitino is one of the best coaches," Meeks recently told Jeff Borzello of CBSSports.com. "He keeps it 100 percent real."
Meeks has offers from Louisville, Virginia Tech, North Carolina State, Stanford, UCLA, Georgetown, Notre Dame, and Pittsburgh among others. Syracuse, North Carolina, and Duke have not offered, but are showing interest. Meeks doesn't currently have a favorite, but Louisville definitely appears to be up there with the rest of them. He plans on visiting Louisville before the end of the summer.
Pitino and staff are pursuing quite a few big men in the 2013 class. Meeks is likely the highest rated front-court prospect on the Louisville radar. At 6-8 280 lbs. Meeks is a match-up nightmare. His conditioning was a big concern for a lot of coaches, but he has reportedly worked himself into shape this Spring.